Seamlessly Connect Accounting & Invoicing Solutions

QuickBooks

25 million companies rely on QuickBooks to run their business. With the combined solutions integrated, companies can export employee expense reports into QuickBooks, eliminating any manual entry and making sure employees are properly reimbursed. Setting up the export takes less than a few minutes. With this powerful integration, companies can import expense chart of accounts, select customer/jobs for each expense line item and chose what accounts expenses should be exported into (Vendor, Employee or Customer).

NetSuite

TriNet Expense was the first SuiteApp Partner to fully integrate a 3rd party expense solution with NetSuite. Our unique integration offers companies two options when sending expense data to NetSuite. These include sending an expense report directly to NetSuite, leveraging the NetSuite approval process or exporting approved expense report within TriNet Expense directly to the NetSuite Accounts Payable module. Both methods supports importing the NetSuite expense chart of accounts, selecting NetSuite customers for each expense line item, exporting the report details (date, amount, currency, merchant, notes, reimbursable, billable) and adding the digital receipts directly into NetSuite. Submitting to NetSuite can be done by each individual report, sending multiple reports using our batch export process or directly from the TriNet Expense mobile apps.

Intacct

Does your company use Intacct for accounting? With TriNet Expense, you can import credit card transactions, receipt images, and clients directly into Intacct. When employees export their reports into Intacct Employee Expense, they will find each expense properly mapped to the Expense Type, Amount, Paid To and Paid For fields. This advanced integration also initiates the employee approval and reimbursement process, making sure employees are getting paid back faster.

TripIt

TriNet Expense has partnered with TripIt (www.tripit.com), creating the ability to include air, car and hotel travel itineraries with your expenses. Once TripIt credentials are added, TriNet Expense will create markers between your expenses, showing when you left for a trip and returned. Once the trip is over, expense reports can be automatically generated using every expense that occurred during the trip dates.
"It's a tool I can no longer live without!"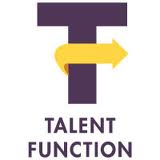 Sign up for a free 30 day trial!
Create, Submit & Approve Online Expense Reports, Including Mobile Apps!
All these features are available in a 30 day trial TriNet Expense account.